Get GAI Certification TODAY!
Step forward, enhance your job performance, gain recognition and increase your marketability

How does this work ?
Below, are 5 steps to follow. Please let us know if you need assistance.

Complete the application form by >> clicking here <<:
(Fields that are required are: Full Name, Contact info & Course desired)

Choose and enroll for a free and complete a course with approved models of excellence compared to these of GAI here:

Complete a GAI conceptualized specialized practical training and or an internship in Germany or in your home country.

Pass a final written exam from GAI (At times a Dual certificate with your local institute).

Receive your GAI Certificate. (This could be in cooperation/conjunction with your local institute or a dual Certificate.)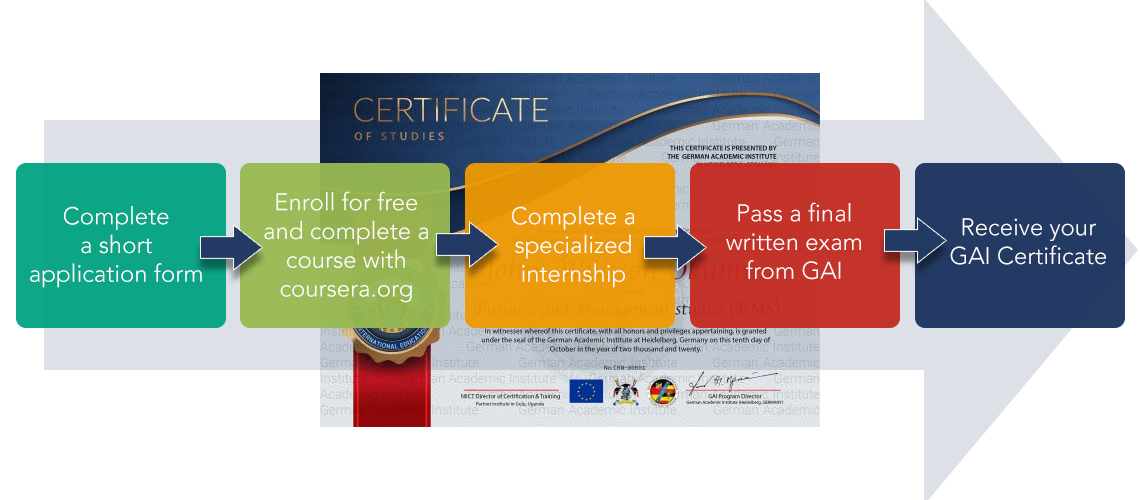 Application form
If you have questions or need assistance to register, enroll or choosing a course good for you, Please give us a call on; +491627725333

 or email us at j.godfrey@gai-edu.eu